Our Providers » Jasmine Ahmadi, MD, FAAD
Our Providers » Jasmine Ahmadi, MD, FAAD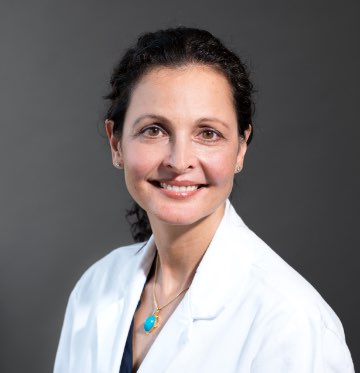 Jasmine Ahmadi, MD, FAAD
Dr. Jasmine Ahmadi, MD, FAAD, is a board-certified dermatologist focusing on medical and surgical dermatology who brings a wealth of clinical and academic experience to her practice.
She completed her undergraduate studies in Biology at Washington University in St. Louis where she was elected to the Gamma Sigma Alpha honor society for her work. After college, she went on to attend medical school at Tulane University in New Orleans where she won multiple awards and was honored to receive the prestigious Gold Humanism in Medicine award. After medical school she completed a Pediatrics residency followed by a Dermatology residency at Yale University in Connecticut, where she was selected to be Chief Resident.
Dr. Ahmadi has authored various publications on rare skin diseases in adults and children, and was chosen to be Chair of the New England Dermatological Society Meeting during her final year of residency. Upon finishing her training, she took an academic appointment in the Department of Dermatology at the University of Connecticut. She subsequently joined a large community based practice with active clinical research in the Philadelphia area prior to joining Dr. Menon.
She takes great pride in serving the dermatologic needs of adults and children in Central New York. Dr Ahmadi is an active member of the American Academy of Dermatology.
Contact Us
We are available Monday through Thursday from
8am-5pm. Fill out the form below or contact us at
(315) 701-0070 to contact our office staff.
We are happy to assist you!
If you are a current patient with a medical concern or needing to change or cancel an appointment, please call the office and do not use this form.